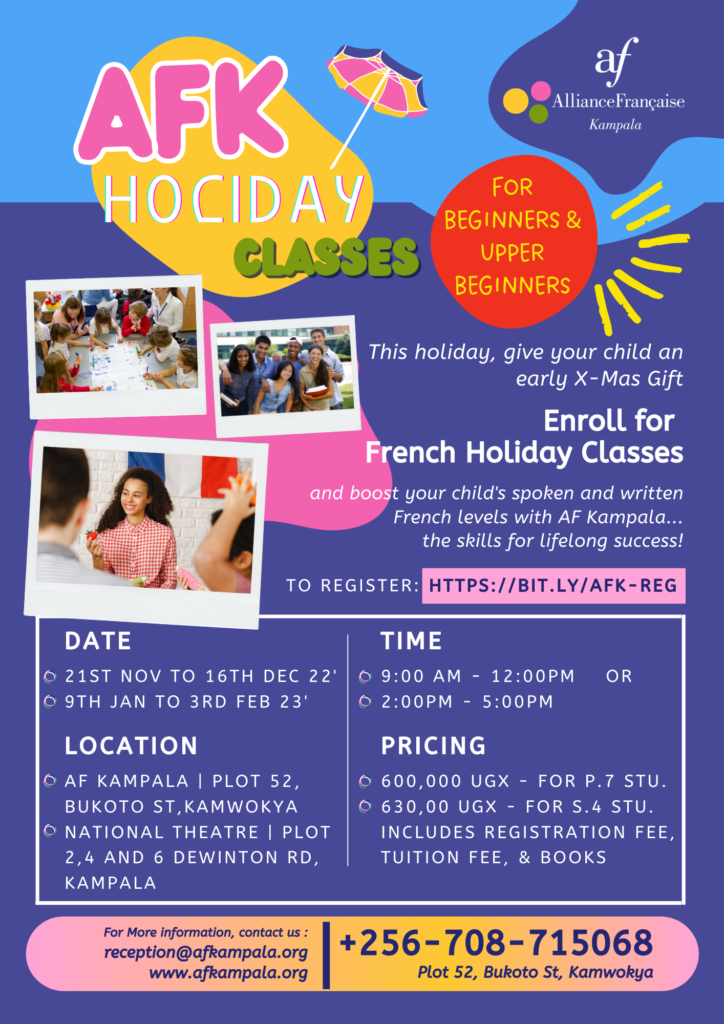 FRENCH CLASSES FOR P.7 & S.4 Students during Holidays
Alliance Francaise de Kampala is organising a holiday program for P.7 & S.4 classes from beginners level to upper level. This will run from Monday 21st November to Friday 16th December 2022 and then from Monday 9th January to 3rd February 2023.
This program will help those who have been learning to improve on communication skills as we shall focus more on oral expression and acquire more vocabulary. Beginners will be acquiring a new second foreign language.